Technical Expertise. Quality Assurance.
Timely Delivery
The pioneer and the leading Ready Mix Concrete company in the UAE.
Welcome to National Ready mix Concrete Company
National Ready mix Concrete Co., A Division of 'LOOTAH GROUP OF COMPANIES' is one of the leading Ready-mix solutions Provider in UAE with the objective and mission "HELPING TO BUILD A BETTER UAE". NRC is renowned for its commitment to highest standard of Quality & Service and is the Nation's favorite Ready-mix concrete supplier.
As one of the Leading supplier of Ready-mix concrete company in UAE (Established in 1977), NRC has played a major role in the construction of MODERN DUBAI with well over 25 million cubic meters of top Quality concrete produced to date. Our core Business is based on supply of Ready-mix concrete & products supported by our own Quarries in Fujairah (Lootah Crushers), Admixtures from our Manufacturing unit in Ajman (Alpha Admixture) apart from high end support from our Placing boom division.
We have covered important geographical locations to all over UAE to provide supply & service. NRC has a capacity to supply in excess of 200,000 m3 of concrete per month, thus ensuring an adequate supply for all customer requirements.
+971 4 2857738  | +971 4 2858223
New Product Development

Consistent quality of concrete

Timely Delivery

Projects based Concrete plans

Value for Money

Value Added Services
Why choose National Ready mix Concrete Company?
Aside from the NRC's centralized workshop which aims to minimize breakdowns and enhance service levels, here are the reasons why choose NRC as supplier of your ready-mix concrete.
NRC's Own Quarry
We ensure smooth supply of quality aggregates with a fleet of Trailer Trucks and equipment.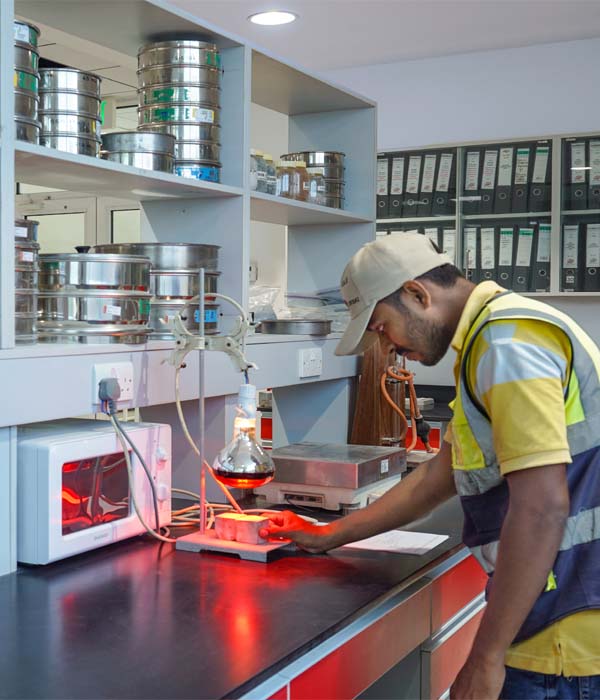 Quality Control Lab
The NRC has a Well equipped Quality Control Lab which is in accordance with BS and ASTM.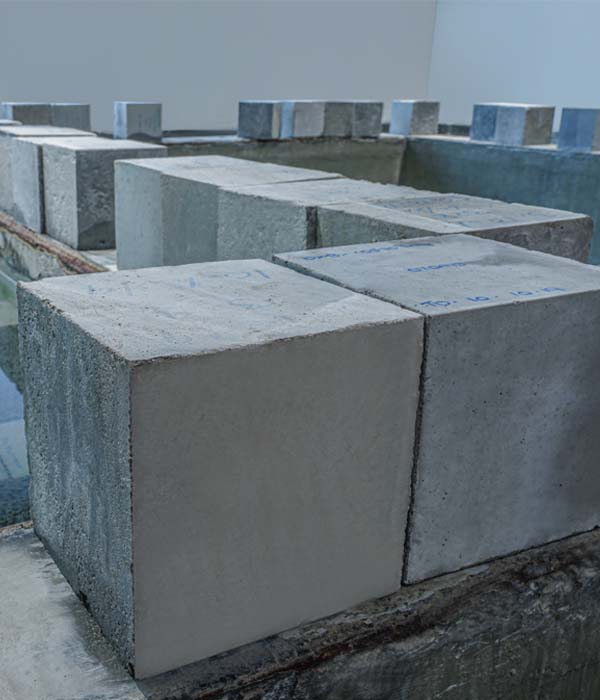 high quality of concrete
NRC's Own Ice Plants and Aggregate washing plants ensures high quality of concrete.
m3 concrete pour in 30 Hours
m3 of Concrete supplied in the year 2018
Pours done within 12 Hours.
m3 of Concrete supplied in the year 2019