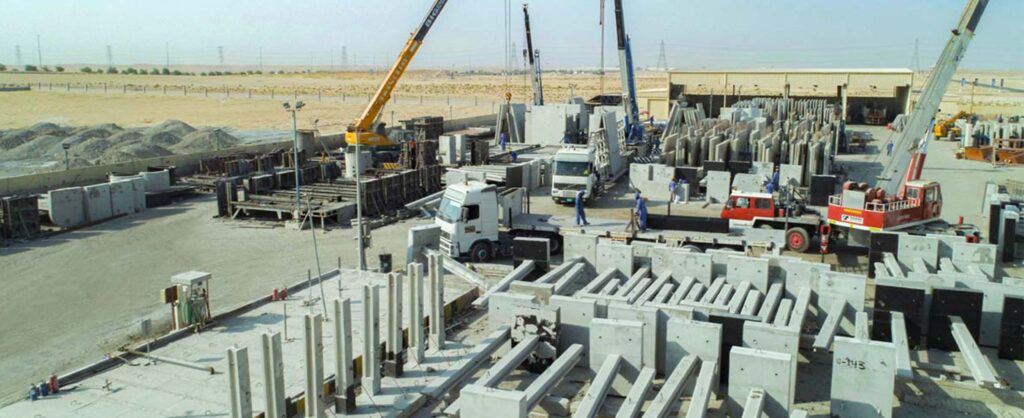 NRC PRECAST is a division of National Ready Mix Concrete Group LLC which offers a full range of precast concrete systems for residential, Commercial and Industrial applications. A full fledged factory is located in Fujairah, operating with all necessary equipment. We have a highly qualified Civil Engineers with a team of dedicated skilled workers in field of Masonry, Fabrication, Steel Fixing, painting Carpentry many more.
Products / Services
The team provides following range of products & Services:
– Building frames cladding structures suitable for industrial units, schools, housing and commercial building;
– Car park multi storey structures and cladding
– Housing systems
– Car park shed frames and cladding
– Mosque and minaret structures and features
– Boundary wall system
– Pre- stressed hollow core slab and wall product
– Precast Column and beam frame
– Any Type of Structural and/or Architectural Concrete Element that lands itself to the possibility of pre-casting
– PLASBAU Metal Slabs – lightweight Forming System for Concrete floors and Roofs
Quality Control NRC Precast guarantees the manufacture and delivery of the highest quality building systems available in market. Unique NRC Precast production processes combined with the very latest manufacturing equipment and its team of highly skilled professionals result in a quality assurance, second to none.